Conditioning Care
For those who are troubled by injury or breakdown
---
Let's return the body to normal condition!
Are you suffering from chronic injuries or breakdowns?
Climbing is a harsh sport that uses the entire body. If there is injury even in one body part, the performance will drop greatly and trigger other breakdowns. Yui Nakada, the chief care trainer at this Academy, is an active climber who has experience to treat many climbers and has climbed about 20 years.
An experienced chief trainer who is knowledgeable in climbing offers support to get your body back to normal.
Fee 1st time: ¥7,000 (tax excluded), from 2nd time ¥6,000 (tax excluded) / time
Need reservation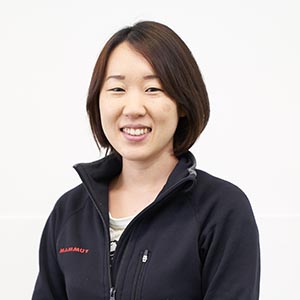 Yui Nakada
She began climbing at the age of 12 and became a physiotherapist in 2010.
While gaining experience mainly with patients with orthopedic diseases, as a trainer she took part in climbing competitions such as the Japan Championships.
Using the experience of consulting many climbers, now she is playing an active role at PCA.
Personal Physical Training
For all customers
---
Let's improve the performance!
Daily stretching and exercise is necessary to improve climbing.
However, the training required is different depending on the purpose and physical condition.
In this lesson, PCA trainer who is familiar with climbing will check the condition of each person's body at first, one-to-one.
On that basis, trainer will propose and teach stretch exercises that are best suited to individual needs, such as improving performance, preventing injuries, recovering from breakdown, or sending target project at the crag.
Fee ¥6,000 (tax excluded) Need reservation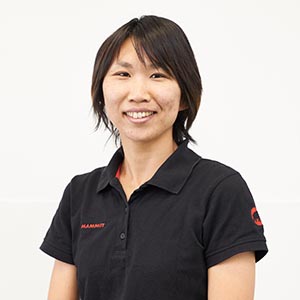 Kazue Teramachi
She graduated from Sports Trainer Department, International Martial Arts University.
She has been a trainer for many sports such as climbing, softball, volleyball, rugby and lacrosse, from her school days to the present.
She became a climbing trainer for junior players of Tokyo in 2014. After this experience, she has been supporting many climbers as a physical trainer at PCA since 2016.